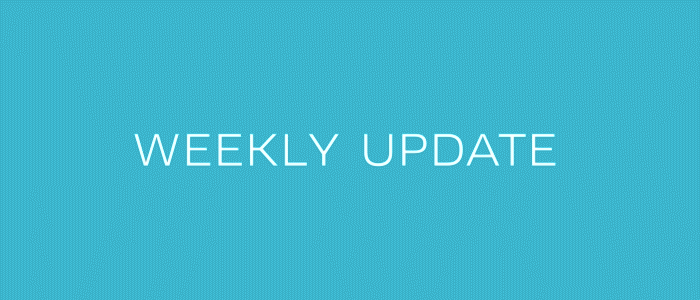 THE RECENT UPDATES FROM THE TOP

                                                

 22nd June 2020 REVIVAL MEETING 21st - 27th June 2020                                   



22nd April 2020          #weRtheCHURCH ONLINE SABBATH SPD WIDE                 
Follow this link on how you can prepare online this Sabbath 22 May 2020

HOW TO JOIN




30th April 2020       CPC - WIDE CHURCHES TO OPEN CHURCHES                          

Read or Download the CPC Circular 

I'M PLEASED TO ADVISE YOU ALL THAT PURSUANT TO THE UPLIFTING OF CERTAIN RESTRICTION ON THE NEW STATE OF EMERGENCY  ORDER,  THE CPC ADMINISTRATION OF THE SDA CHURCH HAS NOW GIVEN APPROVAL TO ALL CHURCHES TO RE-OPEN FOR CONGREGATIONAL WORSHIP IN THE CHURCH THIS SABBATH - LESSON 5 (02/05/2020).

I WANT TO THANK EVERY CHURCHES IN MORESBY NORTH EAST DISTRICT FOR YOUR FAITHFULNESS,  PATIENCE, UNDERSTANDING AND ADHERENCE TO PREVIOUS INSTRUCTIONS IN THESE TRYING TIMES.

GOD BLESS YOU ALL

(Please read the attached

CPC Circular

carefully for instructions and confirmation)..... Lillyanne please forward to all contacts in Moresby North East District..

Pr Kembol Kep
District Director

28th March 2020                                                                                                    

PATHFINDERS 100 DAYS OF PRAYER - UPDATES & RESOURCES 




27th March 2020                                                                                                    

WORLD CHURCH 100 DAYS OF PRAYER - MATERIALS & RESOURCES. 



16th March 2020                                                                                                     
COVID-19 (Corona Virus Message) FROM DOUG BATCHELOR & ELDER TED WILSON.



11th March 2020                                                                                   

                 


GLOBAL YOUTH DAY 21st MARCH 2020

                   


25th February 2020                                                                                         


UPDATES ON THE COMING PNG WIDE HARVEST 




Makana SDA Church Pathfinder Induction Ceremony                                          
All the Pathfinders gathered on Sabbath 22/02/20 to officially open the 2020 year in their respective divisions. They marched through the streets into the church before the public and the watching church members.   
26th January 2020                                                                                           
LINEAGE JOURNEY SEASON 1 & 2 VIDEOS AVAILABLE

Complete video resource(s) bringing to live the Christian Church History from Europe, we visit the actual landmarks of Reformation in Season 1 (1-48 Eposides) showing real places in all of Europe. Season 2 (1-52 Episodes) covers the work of pioneers of the Seventh-day Adventist Church identified as the Remnant Church with the Gift of Prophecy in the life of EG White from America and Missions to Australia, New Zealand and India. A vital visual aid for our world church history.
Click Here

: 


CHURCH FUNDAMENTAL BELIEFS STUDY GUIDES 
Subcribe to receive weekly study guides for the 28 Fundamental Beliefs for 28 weeks and complete the study. You can also

download

or

view

resources here. 



15th January 2020                                                                                               
PNG FOR CHRIST EVANGELISM - MAY / JUNE 2020                 


The promotional video for the coming PNG Union Mission Wide 2020 Evangelism Harvest for Papua New Guinea. 

Click the image icon below to view or download

promotion video

  




09th January 2020                                                                                               
A STEWARDSHIP VIDEO FOR THE NEW YEAR 2020  


Be In Christ This Year - Put God First! Begin this year by this inspirational video. 



FIRST QUARTER 2020 - ADULT SABBATH SCHOOL LESSONS 

The lesson study guides is already ready for you to download or view here. This quarter's lesson is on the Book of Daniel. 
 
28th October 2019                                                                                            
IMPORTANT NEWS: From South Pacific Division President

South Pacific Division Church leaders have reaffirmed their support for women in the ministry GC Annual Council Meeting. 

Download Pdf Here
South Pacific Division Church leaders have reaffirmed their support for women in ministry following last week's General Conference Annual Council meetings where it was resolved to issue warnings to six Union conferences for practices related to ordination.
Warnings are to be issued to the Danish Union of Churches Conference, Norwegian Union Conference, Swedish Union of Churches Conference and the North German Union Conference. The Executive Committee also voted to issue warnings to the Columbia Union Conference and Pacific Union Conference. This was an amendment to the original recommendation that the presidents of these two conferences be publicly reprimanded (https://www.adventistreview.org/…/story14142-executive-comm…).
South Pacific Division president Pastor Glenn Townend said he is glad no reprimands were issued. "I don't think anyone really wants to see individual leaders who represent constituencies publicly shamed.
"Most speeches were against the warnings, but the votes were always about 60 per cent in favour and 40 per cent against," he said. "This is the pattern for the whole quinquennium when this issue is discussed in some form."
As reported in November 2018 (https://record.adventistchurch.com/…/spd-remains-committed-…), the South Pacific Division asked the General Conference to put the issue of women's ordination back on the agenda for the 2020 GC Session. However, this was denied because no other division within the world Church has supported the SPD request.
"There are at least four other divisions who definitely want to see women ordained and at least another two divisions who would be supportive—this is from my personal discussions," Pastor Townend said. "I ask them, why their hesitation? Their answers are all about timing. I understand but I may not agree.
"Realistically, the SPD is a small division and we just have to continually try and influence people from other divisions when in contact.
"In the meantime, the SPD will continue to encourage the women who are in ministry. We have more per capita of women in ministry than any other division and now have Dr Danijela Schubert who as part of her role is supporting those women in ministry.
 09th October 2019 
THE GENERAL CONFERENCE SESSION -24 JUNE TO 04 JULY 2020

The General Conference Session of the Seventh-day Adventist Church will be held on the above date at the Lucas Oil Stadium in Indianapolis.

Click 
(1st image icon)
to view the official website or
(

2nd picture icon

)
below for the Session Information. 
30th September 2019                                                                                                 
THE 4TH QUARTER LESSON STUDY GUIDES 

The 3rd Quarter 2019 Adult Sabbath Bible School Study Guides are now available for you to download / View and share with those you care. Click the link / icon below: 


Read More

 
22nd September 2019                                                                                                 


MAKANA SDA CHURCH MASS WEDDING CEREMONY

The Makana Seventh-day Adventist Church became alive with 10 couples who officially went through a mass marriage ceremony on sunday 22nd September 2019. This was the second time Pastor Simon Vetali (CPC Director of Family Life) officiated the Ceremony. 


Read More Here.
EMTV NEWS HIGHLIGHT
Click Here: 
10th September 2019                                                                                                   

THE WORLD PATHFINDER DAY 2019 -

Access Sermon Materials Here:
29th August 2019                                             
SPD PRESIDENT PR GLENN TOWNEND WALKS THE KOKODA 

STANDING IN THE PICTURE BELOW FROM LEFT IS PR GLENN TOWNEND, IN THE CENTRE IS MINISTER SENIOR PASTOR OF KAGI AND SURROUNDING VILLAGES ON THE KOKODA TRACKS. ON THE RIGHT IS PR SAMUEL ASE EFOGI DISTRICT DIRCTOR.

The South Pacific Division President and 25 others from Australia, New Zealand and Papua New Guinea all walked the Kokoda Track supporting the ADRA for the 10,000 Toes Campaign (dealing with type 2 diabetes in the South Pacific). The team of walkers spend the Sabbath there in Kagi as reported by Pr Glenn Townend on Facebook.  
READ MORE
23rd August 2019                                                           


17th August 2019                                                                                                                                     
PAPUA NEW GUINEA UNION MISSION PRESIDENT


VISITS MAKANA SDA CHURCH TO WORSHIP 
We were privileged to have Pastor Kepsie Elodo worship with us at Makana Seventh-day Adventist Church. It was really a surprise for almost everyone who attended the church. 

Read More




09th July 2019

                                                                                                                             

THE 3RD QUARTER YOUTH & ADULT QUARTERLY 
The 3rd Quarter Mission Story is featured within the South Pacific Division. Click to access the soft copy. 

04th July 2019
ADVENT HEALTH UPDATE - THE 8 HEALTH LAWS
Your best life is out there. Let us help you find it. Our whole-person approach to care is designed to help you take your health — and your life — back into your own hands. It's not just about healing what's wrong, it's about celebrating what's right and helping you create a life of better health, more joy, and less stress. After more than 150 years of delivering exceptional whole-person health care with uncommon compassion, AdventHealth is one of the largest health-care providers in the United States, with more than 80,000 compassionate professionals, working to extend the healing ministry of Christ. We're here to help you feel whole again. 

READ MORE
02nd July 2019                                                

2,000 SITES PNGUM WIDE REAPING CAMPAIGN
FROM APRIL 1ST-14TH 2020
We bring to you a special announcement as per the attached Circular No. 3 from the Office of the President. Church!  This is another great time for work.  Leaders, start your planning now. CPC Wide will host upto 150 Sites so refer to the Circular # 03 from the CPC President's Office. 
Read More
01st July 2019
CPC WOMEN'S MINISTRY CONGRESS                                                    
The CPC Women's Ministry Congress will commence on the 23rd and ends 29th September 2019. The registration closes on the 31/07/19. 

See Full Poster
29th June 2019
PNGUM PRESIDENT'S UPDATE
Pastor Kepsie Elodo Attending Adventist Politicians and Adventist Government Departmental Heads and Secretaries Weekend Retreat at National Parliament Function Room. He says "
Let's remember our Leaders in prayer at all times."

Read More
27th June 2019
THE 3RD QUARTER LESSON STUDY GUIDES 

The 3rd Quarter 2019 Adult Sabbath Bible School Study Guides are now available for you to download / View and share with those you care. Click

the link / icon

below: 


Read More

 
21st June 2019

QUEENS DIAMOND JUBILEE MEDAL
Honored with Queen's Diamond Jubilee Medal on Monday in Lae International Hotel on June 10, 2019. The President of Papua New Guinea Union Mission says " I stay humble and praise God's name." 
Read More
17th June 2019

                                                                                                          

NCD DISTRICT QUARTERLY YOUTH ACTIVITY (NCD DQYA)             
NCD DQYA 01/2019 Followup
2. Global Youth Leaders Congress 2018 resources
All information you need can be downloaded there including;
✔Pass It On theme song Lyrics, music and videos,
✔40 dynamic workshop materials.
4. Club Activity Report 
Find

attached

is the

Club Activity Report

. It is used to assess one highlight program you run at the local Church every quarter. You can assess more than one also and attach with your Youth Quarterly Report (yellow copy that you tear from the Youth Quarterly Report book. The book is sold for K20 at ABC).
5. Leadership/Membership Database 
6. MG Record Cards signing 
Most if not all intending MG candidates will have sat for at least one Conference sponsored session (2hrs) and Camping Skills (2hrs), total of (4hrs) during the DQYA program. Complete your summaries for the two sessions and hand them in to your Zone Coordinators to collate before the MG Facilitators will check and sign off all at one time.
7. Youth Rally - Wantok Connections
Please remember:
"Great is the Lord

, and greatly to be praised; and His greatness is unsearchable. 

One generation shall praise Thy works to another, and shall declare Thy mighty acts." (Psalms145:3-4)
Thankyou all and God bless.
 Jotham Israel Keleino 
Coordinating Secretary I 
Adventist Youth Ministries I 
National Capital District

Central Papua Conference of the Seventh-day Adventist ChurchI Papua New Guinea.
P A S S   I T    O N:  

Identity

 | 

Mission

 

| 

Leadership

 
___________________________________________________________________________
12th June 2019
The 2nd Quarter 2019, Video Summaries from Lesson 1-13 can be accessed / viewed now.

Click Here.

  


05th June 2019
Lesson 10 Sabbath the 08th June 2019 is the "

WOMEN'S MINISTRY EMPHASIS DA

Y" Here is the sermon material that you can pass to your Church to prepare. Click links below to view or download the materials (PDF / Powerpoint Slideshow):   
ACCESS THE MATERIALS FROM THE LINKS HERE: (View / Download)  
For the Ms Word Sermon


For the

PDF Sermon

 

Power Point 1 - The Call to Arise & Shine 

Power Point 2 - Shining Within 

Power Point 3 - Shining Out 


Power Point 4 - Shining Together   


Provided and shared to all by:
Mrs Joy Koi (CPC Womens' Ministry Director)
___________________________________________________________________________


29th May 2019

_____________________________________________________________________________


2019 DISTRICT QUARTERLY YOUTH ACTIVITY - ANNOUNCEMENT. 
READ MORE (Full Toksave) - Click Here


____________________________________________________________________________
22nd April 2019
____________________________________________________________________




15th April 2019

                                                                                                       

CPC CHILDREN MINISTRY CONNECTION - Added page to this Webpage. 
Whilst the CPC Communication Director and his team are working on the new CPC Website, CPC-Wide churches can access the Children Ministry Connection on Makana SDA Church Website.
Visit: https://makana.adventist.org.pg/children-ministry-update-page

Here you can see latest updates, announcements, upcoming events, programs and news that concerns the children.
Your church can also download or view latest e-mail messages or circulars from the CPC Children Ministry Director. Get this announcement and weblink to your local church children's leaders for effective communication with the Conference.
Makana E-Ministry Facebook Channel 2019.
14th April 2019 

                                                                                                      

MAKANA LOCAL CHURCH NEWS - News Updates Here! 
Welcome to Makana Seventh-day Adventist Church local NEWS page. Here you will be updated with the latest happenings in our local church and also from our branch churches. 

01st March 2019 

GLOBAL YOUTH DAY / TOTAL YOUTH INVOLVEMENT - March 2019 
 

GLOBAL YOUTH DAY 16th March 2019 (Be the Sermon),

Youth Week of Prayer 17-23 March 2019

and

Total Youth Involvement Home Coming 24-30 March 2019.

Updated on Makana Church Website:

Click to Access and Download all Materials Here:  
____________________________________________________________________________________

PAPUA NEW GUINEA

HOPE RADIO FM 107

.  Now you can listen to the new on-line Hope Radio PNG. Update to Makana Church Website. 



___________________________________________________________________________________
CHILDREN MINISTRY CONNECTION:

We have created a new page for CPC Children Ministry Director. A Connection Point for all to upload children's materials, updates, news, galleries, programs and announcements for CPC - Wide churches to access, view or download. Click below to access.   

 

____________________________________________________________________________________



Up Coming Event 12-14 February 2019  Venue: Bautama Central Province.  

   



__________________________________________________________________________



NOW YOU CAN LISTEN TO

ADVENTIST RADIO STATION

ON OUR WEBSITE. 

Click the icon below access three online adventist radio stations from the USA (Oakwood University's Praise FM), Australia (Faith FM),  Fiji (Hope FM 107 & PNG Hope Radio FM 107 recently installed and streaming on-line. 


__________________________________________________________________________
2019

Papua New Guinea Union Mission

CHILDREN MINISTRY Convention. 
DATE: June 11-15 /

VENUE:

Sonoma College, RABAUL. 


Click to get the
REGISTRATION FORM
Here! 
_________________________________________________________________________
See Upates here when they become available. Latest From Top Down.